With a Multi Camera Array Software and the rig, you will be able to cover events like weddings, parties, brand activations, and so on. But not all the arrays are suitable for every kind of event. Choosing the best Multi Camera Array For Your Event is crucial to your event success but not all Multi Camera Array is perfect for your events. Depending on your event type you need to select the perfect Multi Camera Array.This blog will help you to select the best multi camera array for events.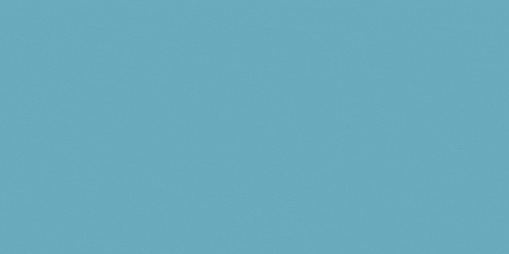 What Is A Multi Camera Array
Let us first begin with the fundamentals and explore what a multi-camera array rig really is? I'm not going to go into the technical information and try to keep things as simple as possible. The multi-camera array is a set of cameras that are either straight, angled, or circularly mounted side by side. There are three different types of arrays 90 degrees, 180 degrees, and 360 degrees. Each type of effect depends on the number of cameras you want to have on the array.
The cameras won't stay on the pattern on their own. That's why you have to provide strong support to your cameras since they are lined one by one. It 's vital that you build a stable foundation for your cameras as you do not want the cameras to shake or change position. In a general sense, the camera array is a solid structure that holds multiple cameras in a pattern to create bullet time effect. 
Types Of The Multi Camera Array 
Now you know what a multi camera array and also know there are three types of effect. Here is a brief explanation of the types of multi camera arrays. 
1. Nano Multi camera Array 
This camera array also is known as a nano or portable multi camera array. This type of array consists of 6 cameras and creates almost a 90-degree effect. This type of array stays straight horizontally. The nano multi camera array is becoming more and more popular these days due to low cost and high popularity. 
2. 180 Multi camera Array
The 180 multi camera array is the successor of the nano multi camera array and this array is slightly curved to get that 180 degree effect. This array consists of 8 to 18 cameras. When building the array you need to make sure you have the right angle. Now for the camera, you can create 90 degrees with 8 to 10 cameras and 180 degrees using 15 to 18 cameras. Take the size of the array and divide it with the number of cameras. The number you get is the space between each camera.
3. 360 Multi Camera Array
The 360 camera array takes everything to the next level. This is a huge structure with 20 to 100 cameras and more if you wish. As the name suggests this type of array creates a 360 degree effect. Using this array you will be able to create a 360 bullet time effect. Usually, the array is placed on the ground and it is round in shape.  Take the diameter of the array and divide it with the number of cameras you have. The number will tell you the gap between each camera. Just place the cameras one by one and start shooting.
How To Use Multi Camera Array For Events
Now that we know the types of multi camera array now it's time to decide which array to use for what kind of event. I already mentioned before that not all the arrays are suitable for all kinds of events. In this section, we will look into the popular types of events and how you can use the multi camera array. 
1. Weddings 
One of the most popular types of events nowadays is wedding functions and the use of multi camera arrays is still on the rise. The best type of multi camera array would be Nano multi camera array as it's lightweight and you can easily move it from one place to another. With the help of sharing software, you can easily share the outputs with the guests. 
2. Parties
Same as weddings you can also use a Nano multi camera array for private parties as well. The thing is for weddings & parties you might need to move the multi camera array constantly so a big and heavy multi camera array is not recommended. 
3. Brand Activations
Now for Brand Activation events, you need a bigger multi camera array. The brands you are representing will require maximum coverage. You can use both 180 and 360 multi camera arrays according to your client's demands. 
4. Experiential Marketing Events
Many of us think that brand activation and experiential marketing are the same things but it is not. Experiential marketing involves a wide range of events including brand activations. For such kinds of events using 180 and 360 multi camera arrays is the best option. If you are using Diphideo Sharing Station you can add your brand overlays and also collect data which is essential for experiential marketing events. 
5. Corporate Events
Apart from the events mentioned there are a lot more events that can be covered by the multi camera array. Such events can be corporate meetups, Corporate team building, Corporate parties or any kind of events where hosts are a company multi camera array can be used. For small companies, you can offer them the nano multi camera array which costs less. For mid to giant corporations the 180 and 360 multi camera array can be offered. 
Best Multi Camera Array During Covid-19 Events
One of the industries which were affected most by the COVID-19 pandemic was the event industry. Events from all over the world came to a standstill and millions of people were suddenly out of jobs. But the good news is in August 2020 many countries are coming off lockdown and events are starting with few measures. For multi camera array events here are the things you need to do. 
Use Nano Multi Camera Array: You need to go for a Nono multi camera array as this is a lightweight array that can be easily moved from one place to another without the help of multiple people. As an economic crisis is looming people will not spend much which makes the nano multi camera array ideal for events. 
It is also the perfect time if you want to start your multi camera array booth. Cor2tect is offering a huge discount on Nano Multi Camera Array Software. If you are interested please contact us now. Here are also a few tips for events during COVID-19. 
Use Minimal array-like 6 camera array 

Place multiple sharing stations & that can be done for free if you use

Diphideo Sharing Station

. 

Let a limit of the guest list 

Wear musk. 

Practice social distancing as much as possible. 
Nano multi camera events will be the future of multi camera events and its time starts now. If you are interested in multi camera events do contact us today.