When it comes to action cameras undoubtedly GoPro is dominating the market right now. This fabulous action camera is not only known for its vlogging purpose but it is widely used for 360 video booths these days. When it comes to transfer GoPro videos to a computer the process is not automatic but Universal GoPro app Automatically Transfer GoPro Videos to a computer for 360 booths. On this blog, we will discuss more about How To Automatically Transfer GoPro Videos to a computer for 360 booths.
About GoPro Action Camera 
GoPro, Inc. has been marketed as GoPro and it is a technology company founded by Nick Woodman in 2002. The company manufactures Action Cameras and creates his own apps and tools for video editing. Established as Woodman Labs, Inc it is focused on connecting the sports genre and developed its line of action cameras and later software for video editing. It is based in California, San Mateo.
GoPro has come a long way from its starting and currently dominating the Action camera market right now. Since the first camera in 2002 which was a 35mm film camera now GoPro Hero 8 and max so many things have changed. The video quality has improved dramatically over the last years and that's why people are turning to an amazing action camera. To covering sports events, travel vlogging to covering entertainment events truly GoPro is the world's most versatile action camera.
GoPro has been recognized by DSLR camera buyers not only for wild adventures but also among the top travel cameras in the world. It is also the best portable and underwater cameras, With its sophisticated HyperSmooth 2.0 image stabilization system. The Hero 8 Black has now become the best available among the GoPro camera series. 
What Is Universal GoPro App 
GoPro is one of the most popular action cameras in the world and its popularity is still on the rise. Editing the video captured with the GoPro can be quite troublesome that's why Cor2tect came up with a window-based Universal GoPro Controler App which aims to automate the video editing process. With its extensive knowledge of image processing combined with computer vision, we can proudly say that Universal GoPro Controler App is the breakthrough when you are dealing with GoPro videos. 
Whether you are running a 360 photo booth using a GoPro or run a vlog Universal GoPro Controler App is something you must have on your pouch. From controlling the GoPro to adding effects like slow motion, fast motion, chromakey everything is easy and super fast with Universal GoPro Controler App. Universal GoPro Controler App is compatible with every model of GoPro. From GoPro HERO06 to HERO08 every model works like a magic when you combined it with Universal GoPro Controler App. 
Why Gopro Is The Best Solution For 360 Video Booth 
Now if you are not familiar with what is a 360 video booth or what to start your 360 video booth pay attention to this first section. This will help to understand how it works and how you can get started with it. 
360 Video Booth or 360 photo booth is a typical photo booth where people capture video standing on a platform that rotates and captures the object on the center from a 360-degree view. These photo booths require a 360 rig and a camera and during a live event, you need a 360 video booth software to automate the process of editing the final video. One of the most popular effects is slow motion and if you want to start your 360 slow motion booth you can check out our How to make a slow motion photo booth blog. 
As we mentioned that you need a camera for a 360 video booth you can use any DSLR or action camera. Now if you can a GoPro action camera you get some certain benefits over the DSRL camera and here are few: 
1. Flexible:
A DSLR camera is 4 to 5 times heavier than a GoPro. When you try to place the DSLR camera on the 360 rig due to its heavy weight the rig might become a bit off balance. But a lightweight camera like GoPro fits on the 360 rigs with any issues.  
2. Better Stabilization:
As the rig spins so it is not uncommon that the camera will shake. Though modern DSLR cameras have better stabilization but it can not beat the sophisticated HyperSmooth 2.0 image stabilization system of GoPro.

3. Wideangle:
Unless you are using a wide-angle lens on your DSLR camera its not possible to get a wide-angle shot using a DRSL. A wide lens and DSLR will cost a fortune where you can get GoPro with half the price.

4. Higher Frame Rate:
You may be shocked, but the punchy action camera beats down the fight in a GoPro vs. DSLR match. Yeah, some DSLRs are currently recording 30 fps of HD and 4 K video, but the GoPro is standard capable of recording and increasing the bar higher. With the Hero6 Black GoPro, the overall resolution was 4 K as in the Hero5; the frame rate was lowered to 60fps (from 30fps) and 1080p to 240fps. The resolution was also improved. GoPro effectively doubled previous generation headline frame rates.
5. Wireless: 
When you are in the live event your guests want the final output immediately so wireless transferring is your best option. Not all the DSLRs have wireless connectivity and mostly the high-end DSLRs supports this feature. On the other hand, most of the GoPro models have wifi and when you are using Universal GoPro App you can make this transferring process automatic.
Automatically Transfer GoPro Videos to a computer for 360 booths
Now we are down to the main topic of this article which is how you can transfer the GoPro videos to a computer automatically. To do this you need to have the Universal GoPro App which now available for windows versions only. If you are using Mac you have to wait a few more days as the mac version is under beta testing currently. From the hardware point of view you need the following things: 
Desktop or laptop or Windows tablet: 
An optimal running computer is recommended when you are using the Universal GoPro App. When you process multiple videos or batch process you need power.
A GoPro:
Almost all the GoPro Hero models are compatible with the Universal GoPro App. But for better results, Hero 4 to 8 is recommended. 
360 Video Booth Rig:
When you are running a 360 Video Booth the rotating rig is something you must have. Different companies are selling and shipping the rig currently. If you have trouble finding the rig get in touch with us. 
Now once you have the hardwares in place and ready for an event, transferring the videos automatically is a piece of cake. You need to follow the steps below: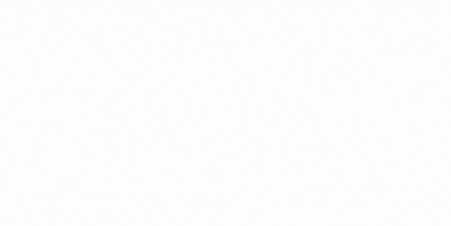 First Step: Start the GoPro Universal App on your computer. 
Second Step: Connect with your GoPro using the Universal GoPro App. 
Third Step: Now you will be able to see all the videos on your app. Now simply click on the Save button.  
The process is very straightforward and works with all the GoPro models. You can also add effects like slow motion, fast motion, the green screen using Universal GoPro App. If you want to go for a trial please contact us today.