It doesn't matter If you are from Indonesia, Russia from Latin America, I bet at some point in your daily life, you heard the word 360 videos. The rise of the photo booth industry has aided this new phenomenon. When we are talking about photo booths, 360 photo booths have gained much attention in the last few years. The easy availability of 360 video rig and dynamic slow and fast motion effect has grabbed the attention of social media users across all platforms. There are different hardware providers for 360 photo booths but You need to manually add slow motion for 360 video effect if you are using a 360 photo booth rig from dream booth, orcavue, spin cam 360 and so on.

This can be a nightmare especially if you are focusing on live events. You have to manually edit hundreds of videos and if you have back to back events the number will just pile up. But only Cor2tect offers a complete automatic solution for your 360 photo booth. From controlling the whole 360 rig with one click to automatically edit the videos within a few seconds. In this article, I will show you how you can create automatic slow motion for 360 video effects using a premade template but first let's follow up on some basic topics.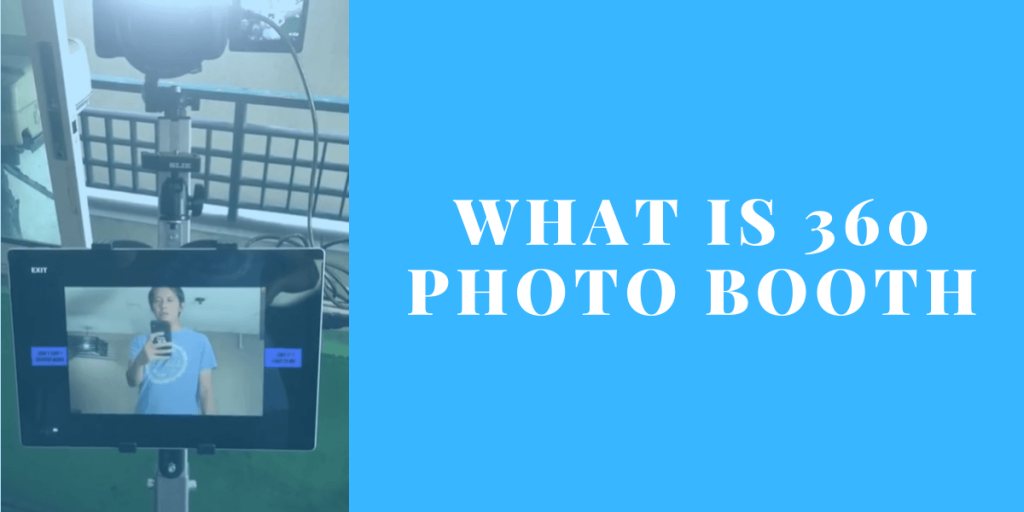 What is a 360 photo booth 
If you want to feel like a celebrity this is the perfect photo booth for you. This is a spinning mechanism with a camera that shoots the subject on center from 360 degree angle. It is as simple as that. These kinds of photo booths are quite popular in countries like the USA, Indonesia, Philippines, Singapour and so on. In recent years we have seen the use of 360 photo booths in weddings, product activation, and experiential marketing events. If compared with bullet time photo booths 360 photo booths have fewer investments and easy to set up, this is the sole reason why we have seen a shift towards this innovative photo booth.    
360 photo booths also offer many varieties when it comes to camera selection. Though a WIFI supported action camera like Gopro is best recommended for 360 photo booths but any DSLR cameras even webcams can be used with the hardware. The output which is generated by a 360 photo booth is just a normal video and later you can add different effects to the video which makes the final output more attractive. There are thousands of effects that can be added to 360 video outputs. In the next section, we will talk about some popular effects of 360 photo booths. 
Different Video Effects For 360 Photo Booths 
When we are talking about 360 photo booths, the sky's the limit for you. You can add thousands of effects on your final outputs the only limitation is your imagination. But there are few effects apart from branding overlays which are quite popular in today's industry like: 
Slow Motion:

I don't think I have to say much about slow motion as everyone is into this effect now whether it is 360 video or bullet time effect. The jaw dropping slow motion can make you feel like you are in Hollywood.

Fast Motion:

Just like slow motion the fast motion is also quite popular these days as it creates an illusion that you are moving faster than time. This time of effect is also known as timelapse.

Boomerang effect:


Thanks to the Instagram boomerang effect are getting much attention these days especially among female users. This just a forward and backward scene if any selected clip.

Green screen:

Green is another effect that is quite popular with the 360 bullet time effect. This type of effect is used for adding animation to the final output. If you can also add animated background to your videos using a green screen. We have a separate article on how you can add a green screen effect to your 360 videos, so make sure you check that out. 

Color grading: Another useful feature of Cor2tect's software is color grading. When running a live event in outdoors the lighting setup and getting the perfect light for your outputs can be quite troublesome. The advanced color grading option from Cor2tect can be your lifesaver and the best part is it's super easy to apply.

There are actually two methods of applying this the first one is by using an existing image. All you need to do is find an image that is perfect for lighting. You simply select the image from our software and the color grading of your video or image will be set automatically according to the images you just selected. This is super easy, fast, and perfect for live events.

The second method is for the people who are involved in post-production and does not get satisfied too easily. Thought manually editing the color grading can be quite a time-consuming task but there are people who would like to have the final touch themselves rather than automation. So for those people, you can select .cube extension and select the color according to your needs. Once you are happy with the color of grading of the cube file it will be added automatically on your video or images.
For most of the videos, a combination of slow motion and fast motion are used but manually editing these videos can be very troublesome. That's Cor2tect's automated 360 video booth offers premade templates that can be used to add slow motion and fast motion effect to your videos with a click of a button. In the next section, we will cover how you can create a premade template to automate the video editing process.
What is premade template  
Let's just assume you do not know what is a premade template and what is the purpose of the using premade templates. So the first thing you need to understand is a premade template is used for automation. You need to create it before shooting a video. The template will define the time duration for each effect. A premade template will help you to edit the videos without using any heavy software. The final output with effects will be created within seconds. A premade template is a video effect pattern by which a video file is edited automatically with a click of a button. Premade templates are widely used in the web development industry but its kind of new in the 360 photo booth industry and Cor2tect is bringing automation to this industry using innovative options and premade templates are one of the many.  Now you know what a premade template is and it is time to create one for your 360 photo booth. 
Create automatic slow motion for 360 video effect using a premade template 
I guess most of us have used video editing software like Premiere Pro, Filmora and so on. The basics for all the software are the same where you need to work with a video timeline and manually add the slow-motion but when you are using automated 360 video effect editing is fun. You need to follow the below steps to edit the videos.  
Step 1: The updated version of Cor2tect's Automated 360 video effect. Though all the recent versions have this feature built in and if you are not using the software make sure you ask for a free demo. 
Step 2: Open the software and you will find a button called 'Video effect creator addon' and click on it. 
Step 3: On the bottom, you will see a button called 'Add' click on the add button. 
Step 4: Now you will see the available effects. You need to click on the effects you want to add to your videos. 
Step 5: Now you will see three options ST, TT and N1. For this tutorial, we will ignore the N1 as it has nothing to do with slow motion. If you have a video that is 10 seconds you need to specify from which second you want the slow motion. If the time is 3 you will select 3 seconds on the ST value and TT is for how long you want the effect to last for example like 5 seconds. 
Step 6: Now click on 'preview. A new window will open up and you just need to drag the original file on the preview window and within seconds it will show you how a preview of the video with effects.  
Step 7: Once you are happy with the output just click apply and during live events, you need to click on auto export and the videos will be edited with effects you just made. 
The days of manually editing are over. With Cor2tect's automated 360 video effect automatically add slow motion and lots of other effects. You just need to follow the seven steps and If you have any queries please make sure you contact us.