According to a recent survey done on full-time employees about 85% of individuals said that they hate their jobs. From bad bosses to bad working environments are to blame for these staggering numbers. A Photo Booth Rental Business might help you to escape this nightmare.  I will show you how to start a photo booth rental startup business to be your own boss.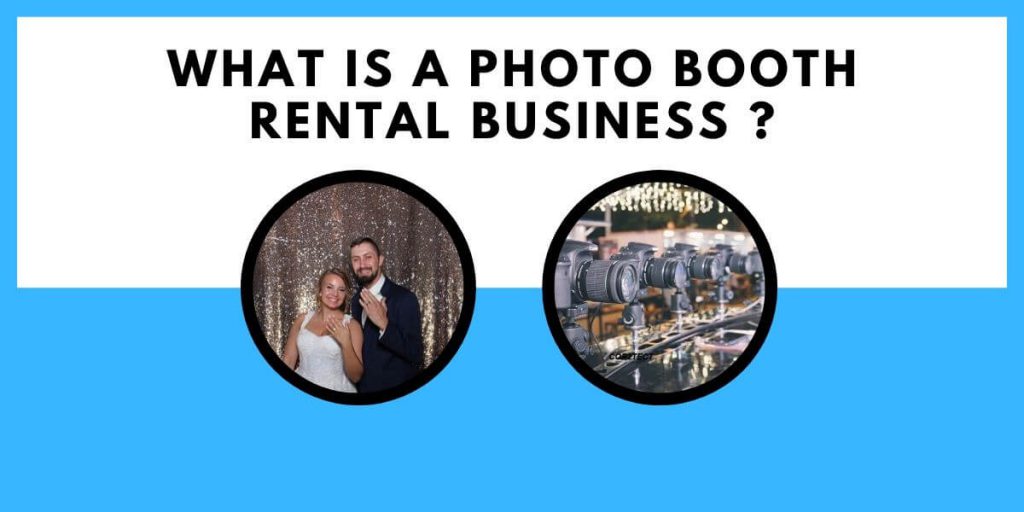 What is a Photo Booth Rental Business  
A photo booth is a kiosk or modern vending machine containing a camera and film processing that is automatic, typically coin operated. The vast number of photo-booths are automated today. Picture booths typically contain a chair or a desk built to seat the one or two customers being photographed. The chair is usually framed by some form of curtain that allows for some anonymity and helps prevent outside intrusion throughout the photography session. When payment is made, a series of photographs will be taken at the photo booth. 
Many current photo booths use video or digital cameras in place of film cameras, and are operated by computers. Many booths can also create posters, postcards, or other products that include the images on them, rather or just a strip of pictures. These often include the choice of decorative novelty boundaries around the images. From here the idea of Photo Booth rental business came into existence. Nowadays there are plenty more to offer when it comes to photo booths. We will get to that part later.
People nowadays rent photo booths for different events like wedding, brand activation, birthdays, get together and so on. As these booths are a bit expensive to build that's why the best option is to call a Photo Booth Rental Business.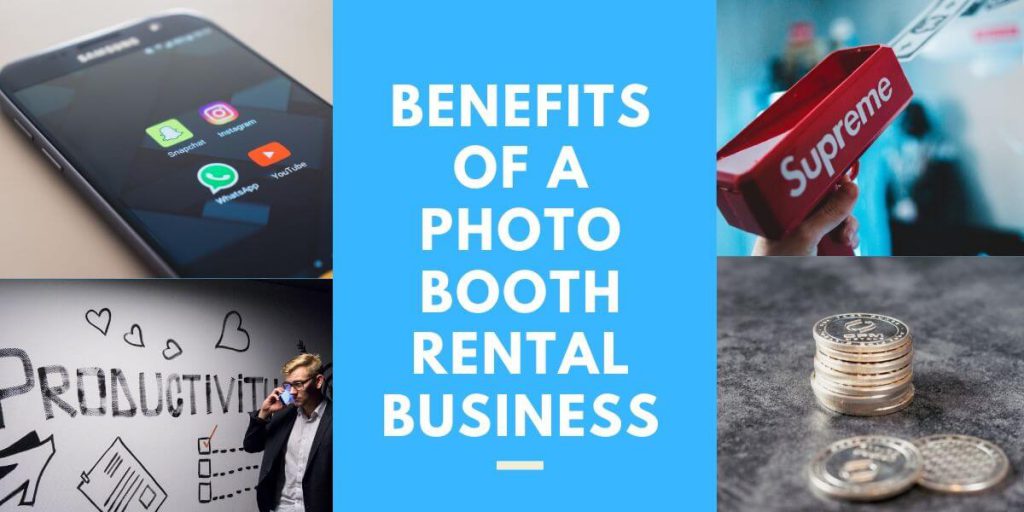 Why you need to start a Photo Booth Rental Business 
You might be wondering there are plenty of businesses out there so what starts a photo booth business. By the time you finish reading this section, I bet you will get the full picture of how incredible is a Photo Booth Rental Business. Here are the top five reasons why you need to start a Photo Booth Rental Business.
1. Making a Fortune: 
Every year about 18 million programs and conferences are held in the United States as per the MPI. This generates expenditure of $280 billion and a wage income of $66.8 billion. As per the U.S. Bureau of Labor Statistics, the career of an event manager is expected to increase by 10 percent from now until 2024 a rapid rate than the rate of growth for all professions. 
2. Minimal Investment:
Though I said building a photo booth is expensive, that's why people hire photo booths but if we camera it with other businesses such as a simple grocery shop the money you need to invest is double if we compare it Photo Booth Rental Business. You do not need to have all kinds of photo booths. You do a bit of research and find out which photo booths are popular in your area and you can start by having one or two. 
3. Power of Social Media:

As per the recent study, web users now devote on social networking and messaging sites an average of 2 hours and 22 minutes per day. In one word people are getting crazy over social media and they could do anything for a perfect Instagram post. The output generated by a photo booth ends in social media and you can use this social media craze to up hold your Photo Booth Rental Business. 
4. High ROI: 
The return on investment for the photo booth rental business is 2x higher and faster than any other traditional business. With the right clients, two to three events are enough to make up for the investments you did while staring.  
5. Side Business: 
Not everyone hates their day job and if you do not want to take the risk of quitting your permanent job you can run a Photo Booth Rental as a side business. You can cover events during weekends or during nights. Photo Booth Rental Business is perfect for getting a bit extra income so why miss out on it.  
How much money can a Photo Booth Rental Business generate   
You will find lower end  Photo Booth Rental Business that ranges from $200-$400 and you can easily find them online. Those typically are low-end consumers who enjoy discounts. Companies that offer Photo Booth Rental services at this rate, usually provide a lower-end service or something that has minimal features. The most rational clients would be able to pay $500-$1500 where the Photo Booth Rental Business offers the best value for the money.
Great events may have broader budgets and would like to invest $2000-$5000. It relies only on what the customer prefers to offer in their package, and whether the booth includes something unique or not. It is also very common for  Photo Booth Rental Business to do hour based events. A whole day accounts for 8 hours are small to mid-range  Photo Booth Rental Businesses earns around $50 to $100 per hour and larger Photo Booth Rental Businesses enjoy $100+ per hour depending on the type of photo booth they are offering.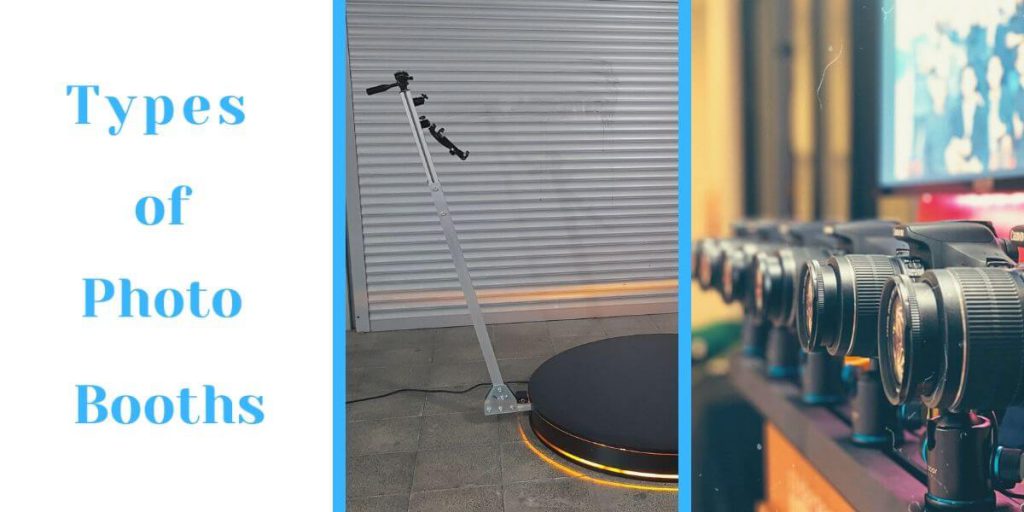 Different types of photo booths offered by Photo Booth Rental Business 
This section will get a bit tricky so I need you to focus. Here I will explain 5 most common types of photo booths. You need to go through them all and select 2-3 for your Photo Booth Rental Business. It's better to start with few and once you get the hang of it you can scale your business. 
Open Air Photo Booth
This booth photo station will include a camera on a tripod, this type of photo booth is one of the most popular types. It may come with a backdrop and accessories, or you can make your own unique background just for the camera itself. To use, your guests will click "start", the countdown begins and a few photos are taken. Many photo booth providers offer printouts on the spot, while others invite guests to digitally collect pictures by entering their phone numbers or email addresses using a sharing station.
Old School Photo Booth
The classic mall photo booth, this one allows visitors to be comfortable in a booth and make a bunch of funny faces and ending up with a humorous printout. The idea of modern day photo Booths actually started here and still many of the photo booth rental businesses include this type of photo booths in their offer list. 
Multi Camera Time Freeze Bullet Time Photo Booths
Multi camera time freeze Bullet time photo booths are the future of photo Booths. It is often known as 3D Bullet Timeslice Booth. It involves 6 to 100+ DSLR cameras to take images in a sequence and software is used to stitch up the images to create an MP4 or GIF. You can learn more about How to create a bullet time effect. Cor2tect just launched a super slow motion effect for Bullet Time and it is blowing people's mind and you can also get on the latest version of Cor2tect's 3D Bullet Timeslice Booth. 
FlipBook Photo Booth
If bullet time is a little too high tech for your taste, why not start a photo booth company that instead produces flipbooks? It's certainly one of the more retro concepts on the photo booth because there's nothing quite as wonderful as an old school tiny book showing a mini-movie at high speed when pinched and flipped.
360 Photo Booth
This type of photo Booths involves a spinning rig and a camera. The guests are placed in the middle and with the help of the rig the camera will revolve around the guests to create a Hollywood like footage. You can also add slow motion and green screen effects to your 360 photo booths final output. You can either edit the videos manually or use Automated 360 Video effect to produce the final output in less than 5 seconds.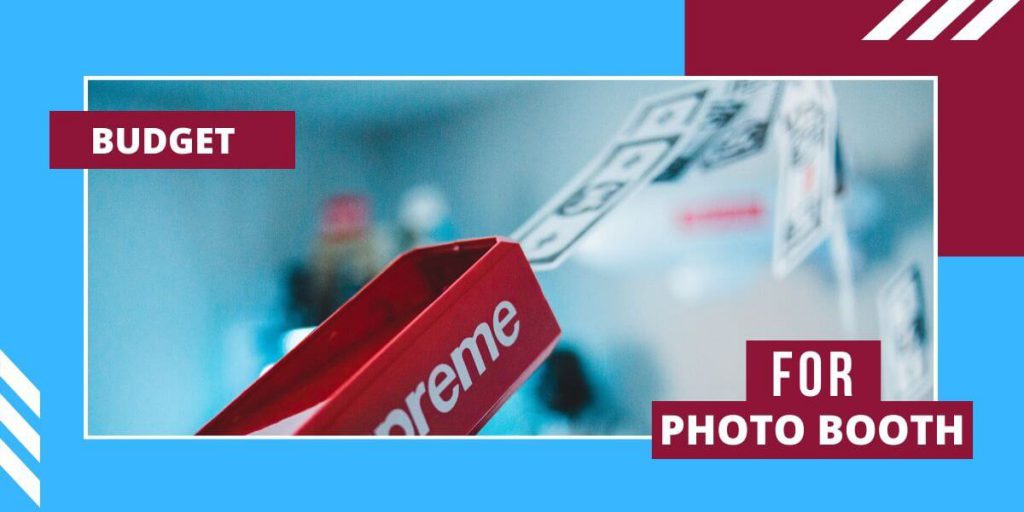 What is the budget for starting a Photo Booth Rental Business 
It is time for discussing an important aspect which is budget. No matter how interested you are or how keen you are to start your Photo Booth Rental Business, it all boils down to one thing which is budget. As I mentioned before, with a little investment you can start your own photo booth rental business but you have to invest. The amount will depend on the type of photo booth you are planning to start with. So what we will do is will take each photo booth at a time and provide you with an approximate budget that will help you to get started.
Open Air photo Booth: You just need a professional DSLR camera and few backdrops. The Canon 60D can be bought from $800 to $1000 depending on where you buy it from and does it include shipping. You can buy or create your own backdrops and props. If you wish to buy backdrops you can buy one from less than $5 up to $50 even $100 depending on the type. If you wish to buy a prebuilt open air photo booth it cost you from $2000 to $3500 depending on whom you buy it from. 
Old School Photo Booth: Though it is an old type of photo booth it can be used to bring back that nostalgic feeling and you look into Amazon you can easily buy these kinds of booths for around $5000 to $7000.
Multi Camera Time Freeze Bullet Time Photo Booths: This is a bit tricky as the budget for the Bullet time photo booth depends on the number of cameras and also there is rig and software. If you wish to proceed with this kind of booth you need at least 6 DSLR cameras and software. As you will be needing more cameras it's better to go for basic DSLR cameras like Canon EOS 1100D or EOS Rebel T3 which will cost you around $450 to $550 per camera. So first decide which camera model you will use and to have a free quote for bullet time booth make sure you contact us with your details. Software is a must for Bullet Time it is better to have the full requirements as the software price will vary with the number of cameras you are planning to use. 

Flip Book Photo Booth: The flip book photo Booth is actually an extension to the open air photo and you can add the flip book option as a bundle with your open air photo booth starting from $800 to $3000. It depends on your specifications and your needs.
360 Photo Booth: Like Bullet Time photo Booths the 360 Photo Booth is also dependent on something. Like the bullet time booth is dependent on the software the 360 photo booth is dependent on a spinning rig which will cost you around $10000. You can use any DSLR camera or action camera like GoPro. There are different versions of GoPro so go for the one which fits your budget. There is also a Software that will help you to add automation to your 360 Photo Booth. From editing videos automatically to controlling the whole rig with one bullet all is possible with Cor2tect's Automated 360 Video Effect. So make sure you check that out.  
Step to start a Photo Booth Rental Business  
I hope you are with me till now and I hope you made up your mind on which type of photo booth you want and which fits your budget. It time to take some important steps which will lay the foundation of your Photo Booth Rental business. Here are a few steps to start your Photo Booth Rental Business: 
Select Photo Booth Type: 
I have given you the top five photo booths you can start by one or mix two or three together depending on your budget. You need to do proper research on which type of photo booth is popular in your area then you can get started with the ones which are likely to attract more clients. 
Buy or build Photo Booth: 
Now you can buy the type of booth you want or build it by yourself. If you buy a readymade booth it will cost you more money but on the Brightside, you can quickly start the business. On the other hand, if you wish to build the booth by yourself it will be budget friendly but it will cost a lot of time and effort. 
Select target Market:
Once you have the booths ready it is time to select the target market. In any special event search for clients. The more popular the event is, the easier it will be. Ideal for weddings, V.I.P zones, grand openings and special visits to the guests. When there is a need to record the gathering, event-goers will use a photo booth. Check out local activities in your city, and speak to event organizers.
Starting a Photo Booth Rental Business is not easy but with proper help, you can get started in the quickest time possible. If you are planning to start a multi camera bullet time photo booth or 360 photo booth we can help you to get started. So make sure you contact us and don't forget to share this blog with your friends.